Please rate ADEngage affiliate program.
Your opinon and rating of ADEngage will other webmaster help to decide to use this program. You can also leave comment on ADEngage program and rate it.


ADEngage

This company doesn't pay now
DOMAIN IS GONE PROGRAM CLOSED

ADEngage is platform where you can advertise and also make money as publisher or you can use money as publisher and put them to advertising directly.

Why Advertisers make more money:

1 Their unique ad inventory is not available anywhere else.
2 Buy only the traffic you want so you save money.
3 Test more – set up 10,000+ ad combinations in 67 seconds.
4 Data intelligence proves which ads perform best.
5 Superior control – bid pricing, so you're always profitable.

Why Publishers make more money:

1 Sell direct ads to optimize profits.
2 They fill 100% of your inventory worldwide, guaranteed.
3 Over 10,000 advertisers competing for your inventory.
4 Earn up to 100% of Net Sales from your own direct sales.
5 ONE code works for all worldwide visitors: PC, tablet & mobile!

If you are looking for Google Adsense alternative than ADEngage can simply substitute it. As all advertising networks ADEngage is also adaptive and deliver the right ad for the right person on the right device at the right time, all with ONE ad code.

Payments are sent via Paypal, bank transfer or Paxum. AdEngage pays on a Net 30 payment cycle. Under this system, publishers will receive their payment one month after their earnings have occurred.
VOTING FOR ADEngage affiliate program.
Please cast your vote for ADEngage between best or worst.





BEST Pay Per Click with high CPM rates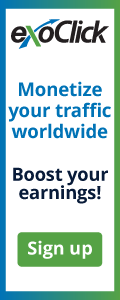 Monetize adult traffic or movie sites